Optimal Plan Viewing app
Understanding the need for a high-quality blueprints viewing experience and easy sheet navigation is what led SmartUse to create enhanced viewing tools for any device. Quickly scroll through plans and documents without delay. Use offline mode in areas with a limited connection to maintain high-quality viewing. The SmartUse plan viewing app is available for iOS, Windows and Android.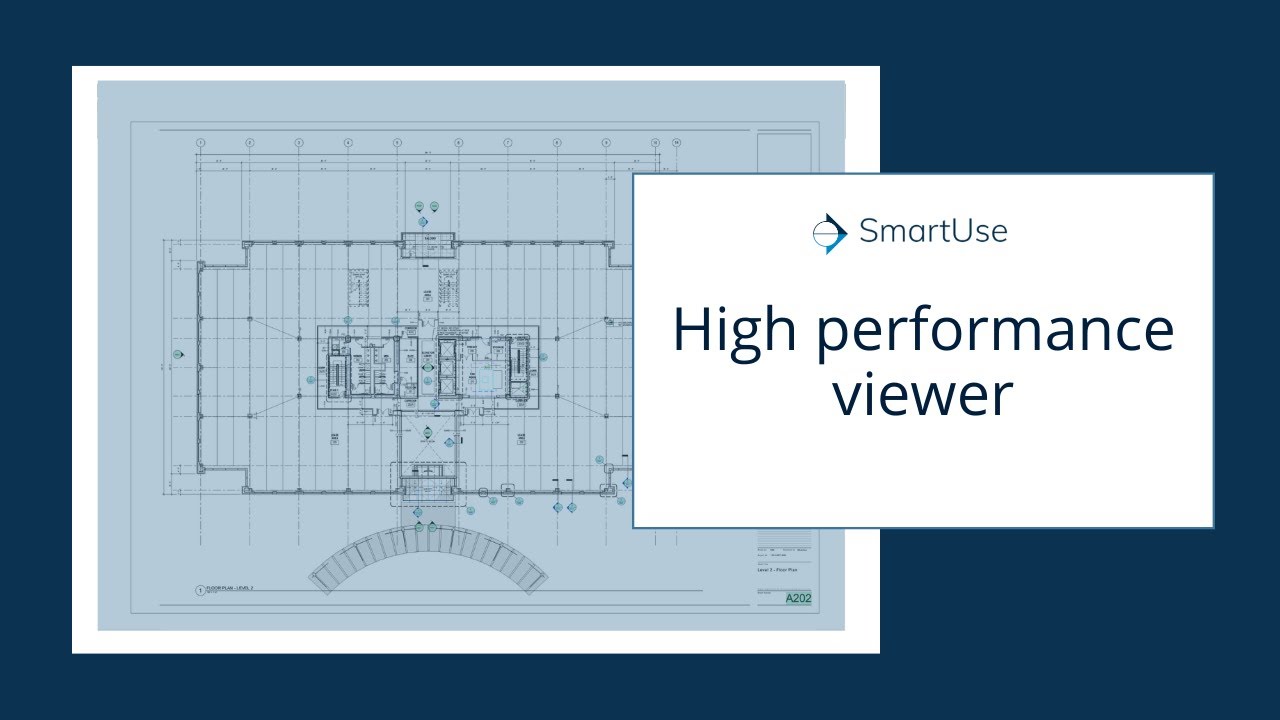 Markup plans directly from your device
Add markups from your desktop, tablet or phone while on the job site. On your device, use markup tools like cloud, pencil or highlighter, or add a hyperlink to another document such as RFI. You can mark up a progress photo, or add a custom stamp right to the sheet. When ready, download your As-builts with all your markups burned right into the PDF set.
Organize with layers
SmartUse's layering options give you more control over your document's markups. You can make each layer public or private, or share with a specific group of people. Create multiple layers on a sheet to keep your work clear and organized. You can also add a layer on a single sheet and apply it to all other sheets within that folder.
Multiple blueprint viewing options
Reduce downtime as SmartUse's tiling system makes viewing blueprints  in high resolution simple. With a touchscreen, mouse or pencil, simply tap or click on a sheet or document and it's there. Zoom in and out, pan left or right, swipe up or down—your drawings always come through quickly and clearly.
Compare plans when viewing in side-by-side or stack mode
Work more efficiently with side-by-side mode or stack mode. In side-by-side mode, you can look at a sheet and a detail together, or two different revisions of the same sheet. Zoom in each file individually or pan simultaneously—it's up to you.
Stack mode allows you to compare two versions of the same sheet so you can quickly see any differences. You can also compare two different disciplines for clash detection.
View your blueprints on any device
SmartUse's advanced drawing viewers are optimized on any device, from a smartphone, tablet or computer to a 4K or HD screen. Wherever you work, view your plans and documents with ease in SmartUse's construction management software.
Robust Search and Filtering Tools
Stop wasting time trying to find sheets and documents or the information you need. Maximize efficiency with the search and filtering tools in the SmartUse app.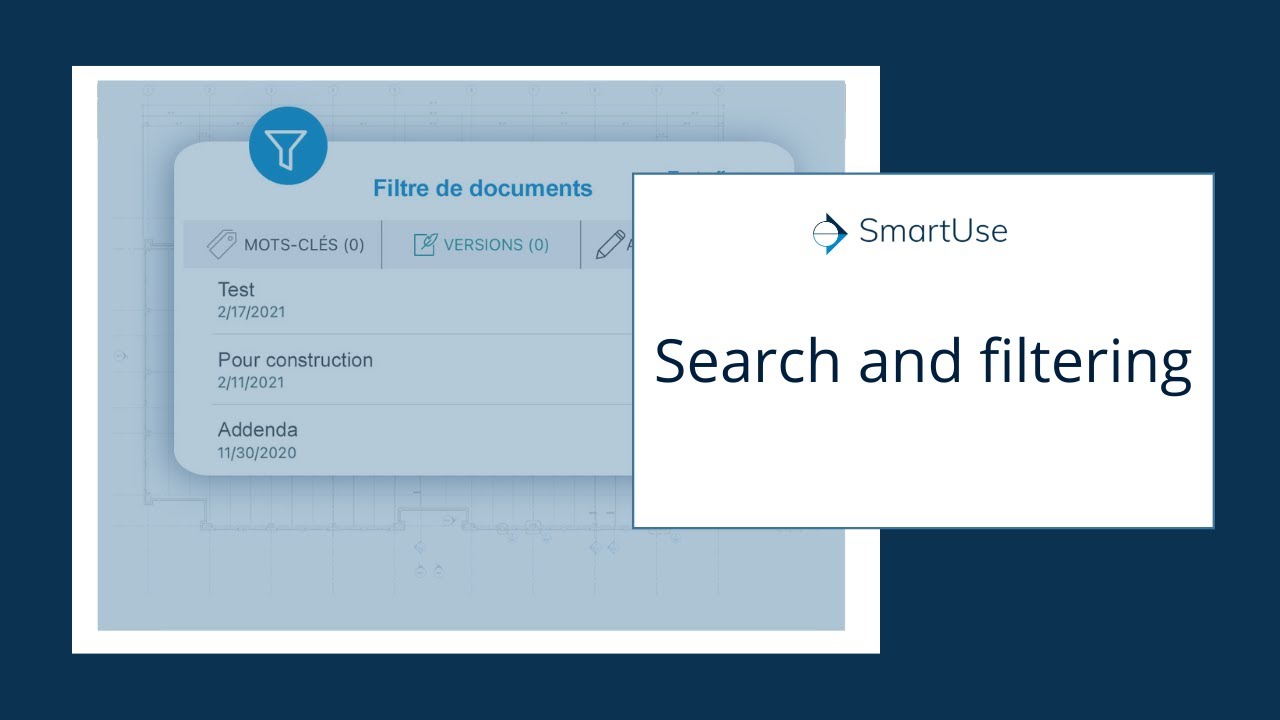 Filter by tags, versions or markups
Use tags and filters on your project sheets and documents to narrow down what you need, when you need it. Only looking for a specific floor plan, document version, or a plan with your markups? No problem, our filtering tools streamline your search.
Stop searching and start finding
Instantly find specific items with SmartUse's powerful search feature. Whether you are searching for folders, sheets, documents, or specific content within a file, the search tool will find it for you, even in offline mode. SmartUse will also highlight all instances of your keyword or item so you can quickly find the information you need.
Customize with Favorites
To better manage projects with large numbers of documents and sheets, our favorites tool allows you to only see the documents you need. Create as many custom lists as you want, select your documents, add them to your favorites list of choice, and you are good to go—it's that easy, with SmartUse's construction management software.
Automatic Hyperlinks
When uploading new sheets, SmartUse does all the work for you to hyperlink them in the document management portal. Now your team can work much faster and quickly move from sheet to sheet.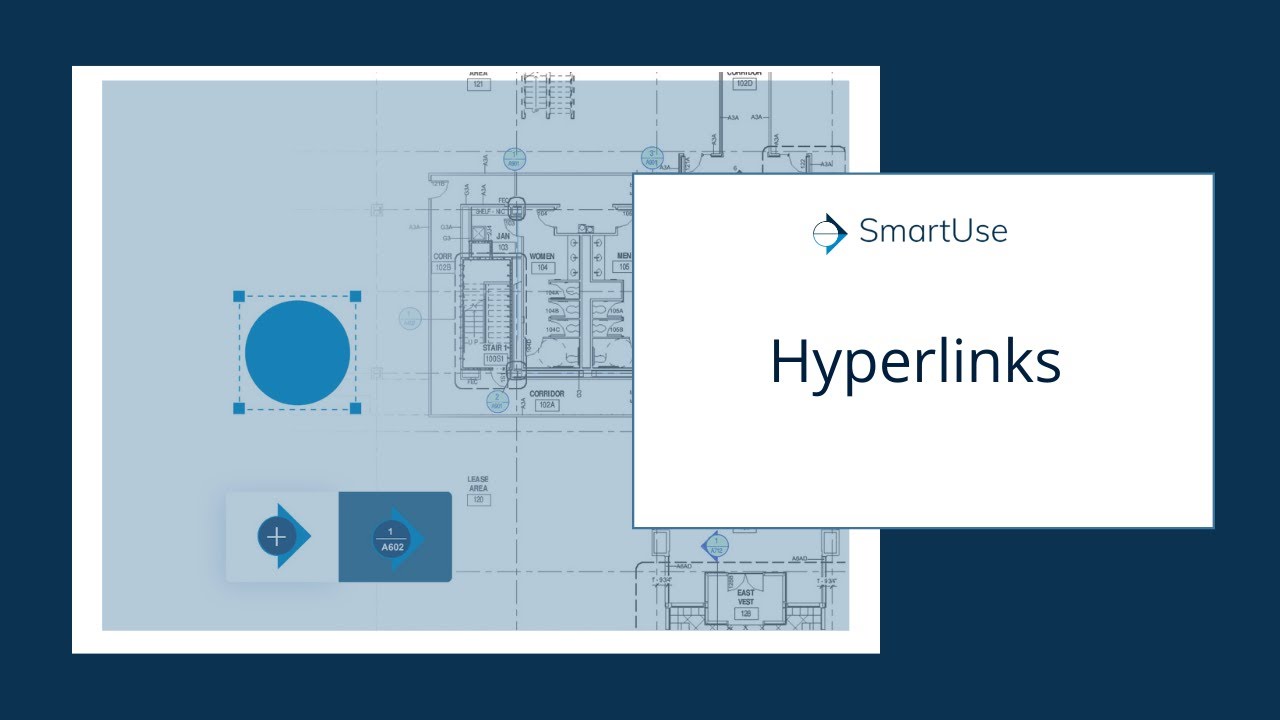 Index sheets and detail callouts
Based on the National CAD Naming Convention, SmartUse will auto-hyperlink your index sheets and detail callouts. With a single click or tap, you can jump to a specific sheet from the index page. Once you are at your selected sheet, you can also open any detail callouts. 
Easily navigate detail callouts
View detail callouts with ease in the SmartUse's construction management software. You can resize, zoom, pan, open a child callout, compare side by side or open in full-screen mode. You can even add markups on your detail callouts and share a snapshot by text or email.
Custom hyperlinks
SmartUse gives you the ability to create your own custom hyperlinks. If you need to associate a plan file, link an RFI, spec, shop drawing, select the SmartUse location and add a custom link to your document in seconds. Everything is contained in a single source.
Offline mode
Working on a remote site or somewhere without connectivity? With SmartUse, select the construction sheets and documents you need and mark them up offline. If you only need access to a few documents, use the favorites feature to select only what you need for offline work. Once you are back in range, your changes are automatically synced to the cloud.